Welcome to Our Flag Program
Let United States Veterans honor Old Glory for you!  You can have the Red, White and Blue wave proudly while supporting local Veterans.  We have many options for you, starting at an economically impressive presentation for only $100 a year.  Add a permanent flag pole for as low as $500 with the option of adding a yearly maintenance plan.
We use all Made in the USA products installed and maintained by US Veterans.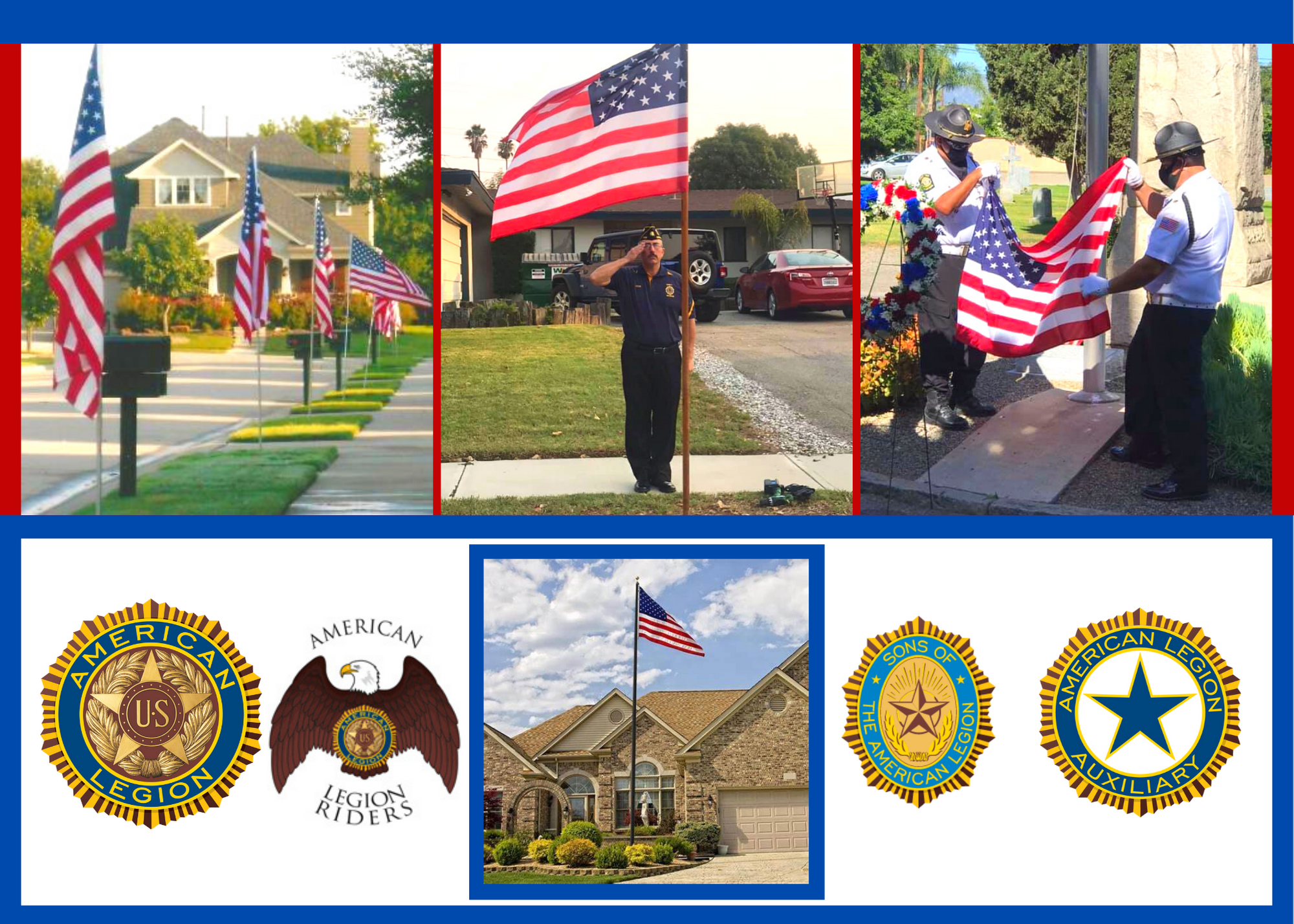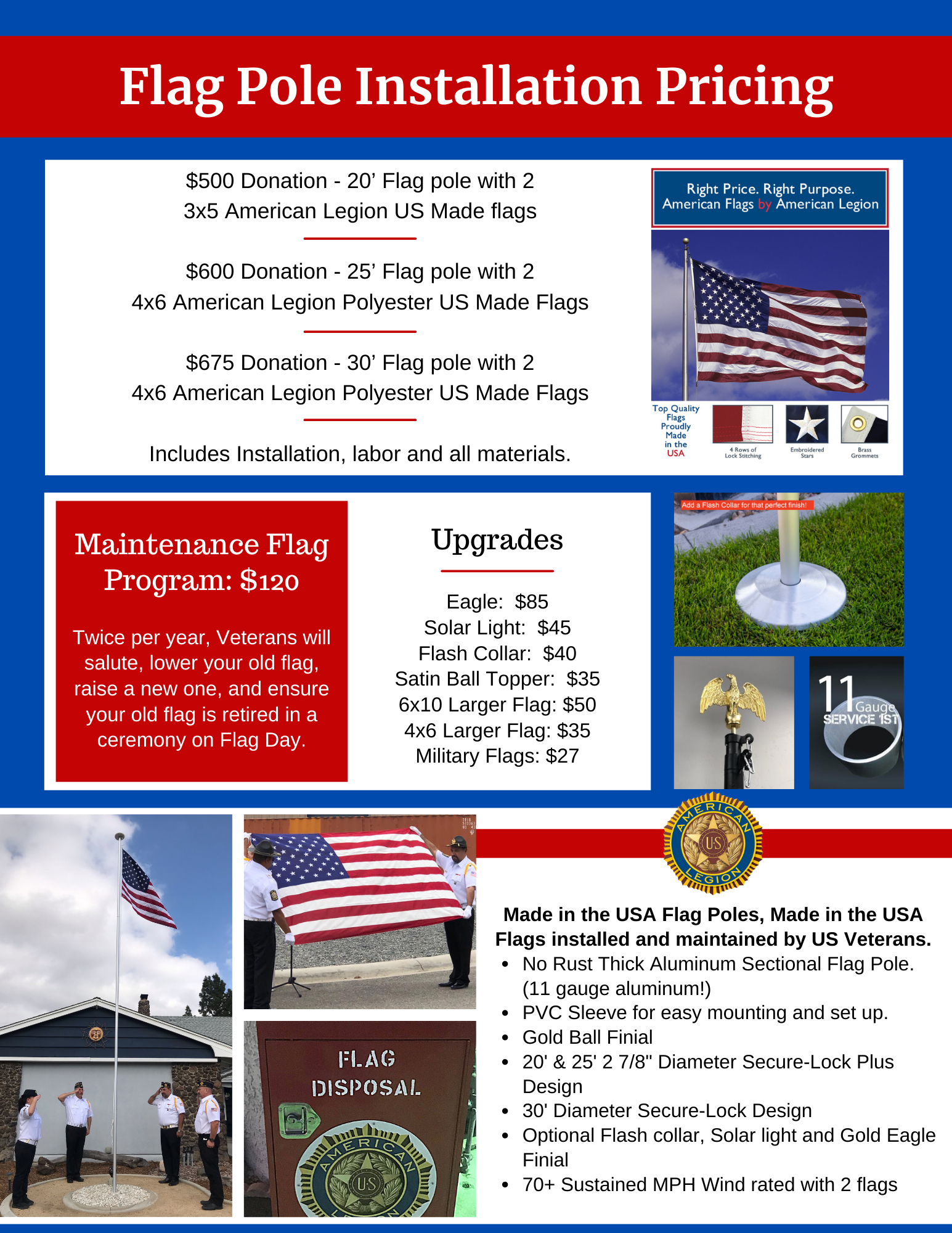 Upgrades:
Eagle: $85
Solar Light: $45
Flash Collar: $40
Satin Ball Topper: $35
6x10 Larger Flag: $50
4x6 Larger Flag: $35
Military Flags: $27
Flag Program Pricing
For $100 per year, our Legionnaires will post an American Flag on a temporary flag pole at your home or business from dawn until dusk on 9 major holidays: Independence Day, Martin Luther King, Jr. Day, Lincoln's Birthday, President's Day, Memorial Day, Flag Day, Labor Day, Patriot's Day, Veteran's Day.
We'll be the ones taking it down too.
OR Add a Permanent Flag Pole:
$500 Donation - 20' Flag pole with 2 3'x5' American Legion US Made flags
$600 Donation - 25' Flag pole with 2 4'x6' American Legion Polyester US Made Flags
$675 Donation - 30' Flag pole with 2 4'x6' American Legion Polyester US Made Flags
Includes installation, labor and all materials.
Please choose your flag pole below. Be sure to enter your phone number when checking out. One of our Legionnaires will contact you regarding the details.
Maintenance Flag Program: $120
Twice per year, Veterans will salute, lower your old flag, raise a new one, and ensure your old flag is retired in a ceremony on Flag Day.
Flag Retirement:
Drop off your old, weathered flags at Post 742.  We have a bin at the front of our building.
1557 Yorba Street · Corona 92882